Media/
Edifier TWS6 Won the iF Design Award 2020
2020-02-20
With its exquisite design and excellent performance, Edifier's true wireless earphones TWS6 has won the 2020 International IF Design Award. More than 7200 entries from 50 countries joined the event.
The iF Design Award is held regularly by Hannover Industrial Design Forum. It is the oldest industrial design organization in Germany. The award aims to improve the public's understanding of design. It is famous for its "independent, rigorous and reliable". Its most valuable Gold Award is known as "Oscar in product design field". The annual selection of the iF Design award is very fierce. International giants like IBM, LG, Samsung, Sony, and ASUS also show their latest product designs at the award event. This time, Edifier's true wireless earbuds TWS6 broken through the heavy circle and won the award for comprehensive branding.
TWS6 has achieved a better balance in product performance and design. The high pass QCC3020 chip and lough mobile iron unit are used for a stable connection, fast speed, and low power consumption. Edifier also adopts the oblique ear design that conforms to ergonomics. The skin-friendly material can better fit the user's ear canal to greatly improve the comfort of long-hour wear. What's more, the wireless charging function of TWS6 makes it easy for you to enjoy the full power of the earbuds.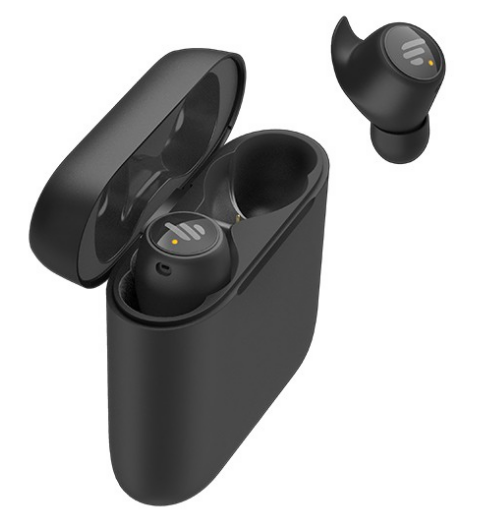 The total sales volume of TWS wireless earbuds in 2019 was up to 100 million. With the development of Bluetooth technology, major chip manufacturers led by Qualcomm have also launched a series of products supporting the TWS wireless Bluetooth earbuds. Real wireless products have become the main development direction of the headset market in the future. So far, Edifier has launched several TWS explosive series, such as TWS NB2 Pro, TWS1 Pro, and many more.